behind the monkey
MonkeySource is a website design and app development digital agency based in Colchester, Essex. Made up of 7 individuals, we all share the same passion; creating high quality websites and apps through research and testing. Our digital design solves real problems for real people.
We believe that research is essential to any successful project and we know that testing is key to digital gold. The way you portray your brand, both online and offline, will shape its future; and that's why we pride ourselves on our thorough research, careful testing and commitment to a 5 star final product.
who do we work with?
We work with anybody who has got an interesting project we can get our teeth into.
Whether you're a small business, a large company, a start up, or something completely different, say hello. Big or small, we like to form long lasting relationships with our clients and pride ourselves on our adaptive way of working to suit their needs. Here are just a few of them: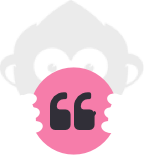 We have been working with MonkeySource for a number of years now. They continue to deliver work to a high standard and we are more than pleased with everything.